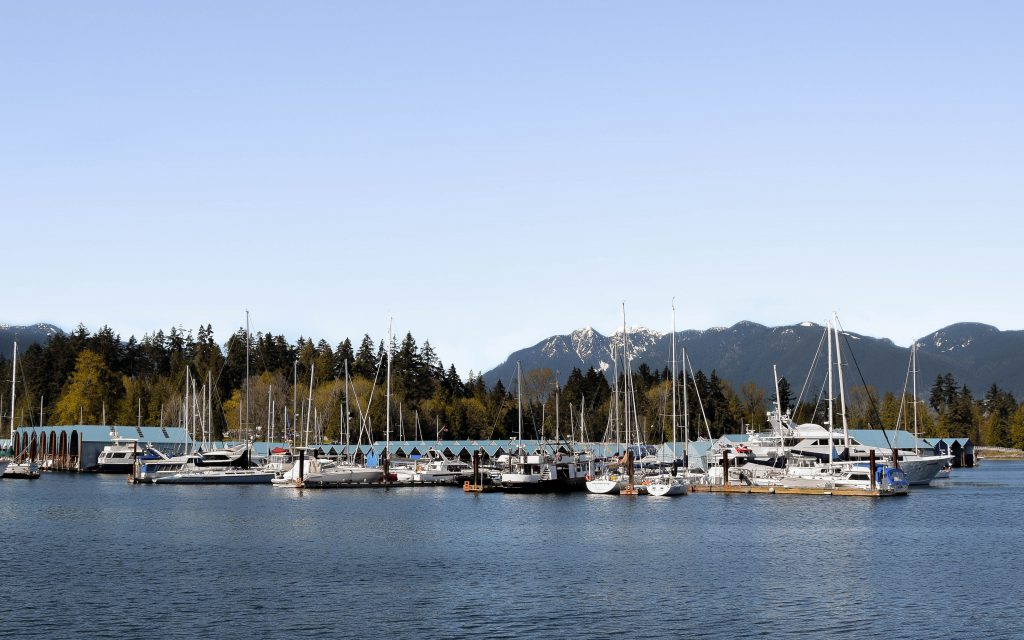 Here and Now
The COVID-19 pandemic has changed how the world works, and for many of us, this means working from home and practicing social distancing.
What about essential industries without the luxury of remote labour? They still need to function, and they still need workers. Those workers must be qualified and competent. Make no mistake, the pandemic has made life so much harder for companies of all shapes and sizes.
Canada has a wide variety of businesses dependant on foreign seasonal agricultural workers, and these people depend on seasonal work to support their families, all year round.
I recently had the chance to chat with a seasonal agricultural worker who had just landed in Canada to work as a fish cutter for the upcoming season. We met via a Zoom video conference, and for a person who would be spending the next two weeks in isolation (and the next 7 months after that from his family), he was in great spirits.
Far Away From Home
Like many Mexicans, Carlos was struggling with unemployment. He had been struggling to find a job to help support his family. Before the pandemic struck, he made the difficult decision to leave his family in Mexico to find work in Canada.
For many people in developing countries like Mexico, working in Canada is a dream – albeit one often riddled with strife.  It took Carlos over a year to finally find a legitimate job offer. It took a lot of research and persistence to avoid the many immigration scams and unsavory people along the way to find his fish cutter job. Carlos was overjoyed when he found out the good news – he had been hired! He was to be on his way to British Columbia in less than two weeks.
Cross-Border Travel During Quarantine
As the novel coronavirus raged across the world in the first half of 2020, México was in shutdown like most of Canada. Both countries had instituted strict travel and immigration policies. Carlos made sure to use a registered Canadian immigration consultant to ensure that all his documents would be filed properly, quickly, and up to the standards of ever-changing border policies.
He had lots worries prior to leaving. Would he be able to leave Mexico and get on the plane? Would they let him arrive in Canada? Would isolation be difficult?
The OFAS Software
Luckily, Carlos and his employer had our proprietary technology available to assist with the entire process.
The entire process was as stress-free as possible. Online conferences and rapid response times made for a frictionless experience throughout the application. Instead of a drawn-out traditional application, commonly taking more than a week to finalize, the OFAS platform had Carlos's application finalized and ready for printing in just 2 hours.
OFAS isn't just fast, either – it's comprehensive. Carlos, his family, and his employer were kept up-to-date in real-time through the entire application. From the initial application, to point of submission, to date of arrival and date of expiration…Carlos and his employer were able to plan as effectively and efficiently as possible prior to Carlos's arrival in Canada.
A First-Class Country
Thankfully, Carlos's described his entire journey as "First Class". His new employer flew him to Canada first class, an unexpected luxury. The Canadian immigration officer also treated him very well and Carlos didn't have any trouble entering the country or receiving his work permit. He was escorted to an excellent hotel where he would spend the next two weeks.
During the first few days of isolation he was contacted by a government representative (who spoke Spanish), to ensure that Carlos was well and had everything he needed. His employment agent, immigration consultant, and employer all also contacted him to make sure there was nothing he needed.
Carlos couldn't believe the welcome he had received upon entering Canada.
Carlos declared that "Canada is a first-class country!" He mentioned how happy he was to be in Canada and how well taken care of he was throughout the entire immigration process. He now has a job and can support his wife and twin girls. Working in Canada ensures that they can stay safe at home in Mexico during the COVID-19 pandemic.
COVID-19: What's Next?
It may be controversial to allow foreign workers to enter Canada, but those workers need the stability for their families just as much as Canadians do. Our essential industries would not be able to keep operating without reliable foreign workers.
The Canadian government has assisted Carlos and other incoming foreign workers with their 14-day isolation and has worked alongside businesses to keep our essential industries going. Our proprietary technology facilitates the rapid processing of top-quality foreign worker applications, which is sure to be a crucial aspect of Canada's economic recovery in the coming months.
It may not be easy, but by working together, we are slowly but surely climbing out from the immediate impacts of the coronavirus. Next stop – a better, more productive future for all of us.
British Columbia
Foreign Worker
Immigration